Edma Tools
We stock various tools from the notorious French company Edma to help with all your roofing needs.
One of the biggest selling tools from Premier Slate are the Edma slate cutters. These hand held cutters are easy to use, can cut slate up to 6mm thick and come with a hole punch too.
The Edma slate guillotine, available in two sizes, is another popular product that can be taken up on the roof and used to cut slates. We stock repair holing pins and springs for these tools. For easy installation of roof membranes and insulation we have the Edma staple tacker, and staples available.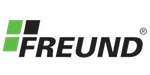 Freund Tools
Premier Slate supply a range of tools from the renowned German brand Freund.
Our range includes Freund tin snips, slate rippers, stainless steel measurement scribers, pick hammers, clinching pliers and soldering torches.
We also supply Freund downpipe expander kits, which contain 3 sizes of pipe expanders: 80ml, 87ml and 100ml.
Waterproofing
One of our new and fast growing popular products is a waterproofing paint on membrane called Cromapol.
A high performance acrylic based roof coating containing fibres, which provides an immediate answer to all emergency roof repairs. It can be applied in damp conditions on most surfaces like flat and pitched roofs, roof lights, flashing, roofing felts, gutters, slate, asphalt, lead, glasshouses, metal and fibreglass.

Roof Windows
Premier Slate are Sydney based distributors of Velux Skylights and sun tunnels. Available for a variety of roofs from flat pitched to 90 degree pitched. They come in a variety of sizes suitable for most spaces.
They are world leading manufacturers of roof windows, offering a 10 year warranty on all skylights and windows and a 3 year warranty on accessories, including electric controls.
Terracotta Accessories
We stock a range of good quality terracotta Chimney Pots, Apex and gable end finials, ridge capping and saddles.
Hooks
The Hook fixing method has been widely used in Europe for over 100 years. Hooks can be used in the most exposed locations and because the slate is supported at four points, the resistance to wind uplift is extremely effective.
When a repair is carried out using hooks the hook holds the repaired slate for a longer period of time over any other repair, where the lead or copper tingle will slowly lay down the roof releasing the slate, the hook will remain in place holding the slate, especially good on steep pitches.
Copper Nail
Copper nails are renowned for their durability on a roof.
Our Copper nails are available in 30mm, 35mm, 40mm and 50mm. We also stock 25mm and 30mm ring shanks.
Available in 5kg buckets or containers of 100 nails.
Lead Accessories
Premier Slate stock a range of lead tools from lead bossing mallets to lead dressing kits allowing lead to be shaped or bossed for all your lead working needs.
Premier Slate also supply small lead welding torches for when bossing is not effective. These torches are suitable for very fine delicate lead welding. The torch is very easy to handle and generates a small, focused flame ideal for precise, heat-sensitive situations, where it is important that the heat-affected zone is kept to a minimum. Within the kit comes one – five size tips.
We also have patination oil and lead flashing clips.